ConferenceCall.com
You can see that action-oriented philosophy at work in a series of e-mail messages written to ConferenceCall.com customers. People only scan your e-mail for a split second. I always want to make sure the message is clear and that the action items are upfront. Nobody has time to read four paragraphs justifying the premise behind the product. If they've clicked on your e-mail, it's likely that they already recognize the need for what you have to offer.
Rather than pile all the information into one long message, the company sends a series of short e-mail messages at approximately four-week intervals that educate and up-sell the customer:
* The welcome letter sets the tone for the e-mail series. What I like about it, and the others in the campaign, is that each bullet point ends with a link to an action item. There's no unnecessary copy, yet the tone is friendly and helpful. In the sidebar, owners can find all their account information, a plus for those already overwhelmed by too many passwords and access codes.
* In the week four e-mail, the company checks in to see "if you're getting the service you deserve" — to make sure the account rep has contacted the customer, to introduce the Rewards program, and to offer to extend the service to other users.
* In the week 8 e-mail, the reader learns about a "fun program we have here," the company's referral program. That's a fresh way to position a common feature, especially since it directs readers to an intriguing link called "Free Stuff and Promos."
Success
A 15 percent increase in conference calling activation rates for new owners, which is extremely successful. The individual e-mail messages generate open rates of 45 to 50 percent.
Here's another interesting insight: as many ConferenceCall.com customers begin their relationships with the company through its Web site instead of with sales representatives, they embrace e-mail as the preferred method of interaction. Sales representatives are free for more focused efforts where personal attention can be leveraged in the most profitable manner. Read more about this case.
The History Channel


The History Channel, part of the A&E Television Networks, focuses on bringing lives and events of the past to the present. In this campaign, the channel wanted to show history teachers how its resources could be used to teach both in the classroom and at home.
To encourage teachers to assign the TV show "Frontier Homes" as homework, e-tractions created an interactive game (play it here). The idea is to match historical objects with four different types of pioneer homes. From the puzzle page, teachers could download a study guide and e-mail a friend or colleague.
A mailing was sent out to an internal opt-in list of history teachers on a Tuesday afternoon, about a week before the show was aired. The subject line read something like "Play The History Channel Frontier Homes Challenge!" and it directed recipients to the "fun and fact-filled historical challenge."
Success
Games are a great way to encourage email recipients to pay attention to your message.
The campaign generated a high registration rate. A full one-third of registrants were not on the original mailing list. Teachers thought the game was so much fun that they forwarded it along to friends in huge numbers. In fact, the EnterAct stats showed that about 40 percent of the players weren't even on the original mailing list, indicating clearly that teachers were passing it along to friends, colleagues and students!. Read more about this case.
Nintendo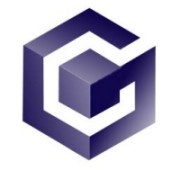 How often should you send mailings to your opt-in database? Conventional wisdom says not too often. Rules are made to be broken. Nintendo experimented and came up with its own guidelines. The company found more frequent mailings can be a successful tactic.
Nintendo was able to successfully send not one, not two, but in some cases six messages devoted to that one product. It did this for nine different products. Nintendo carefully considers its core audience and sends some customers most of the e-mail series for each game.
How does Nintendo manage this without overwhelming its members? First, it built a loyal subscriber base of recipients who look forward to e-mail communications.
For the Star Fox Adventure game, Nintendo created a series of six messages:
1. The tease. On October 1, a "coming soon" announcement was mailed a week or so before product launch to a large group of Nintendo's core audience over the age of 13. A link took recipients to a product microsite.
2. The arrival. Three weeks later, on October 23, a streaming media e-mail message went out. The video invited recipients to "join the adventure." It played automatically in Outlook. Users with other e-mail clients clicked a button in the message to launch the video.
3. The survey. Nintendo wanted to continue to engage recipients. On November 12, subscribers who expressed interest, by opening or clicking through the previous mailings, were contacted. The survey asked questions such as, "Have you played Star Fox Adventures?" and "Which of the following influenced your decision to buy or play Star Fox Adventures?"
4. The site announcement. On November 24, Nintendo invited its core audience to visit a revamped site and receive game tips and strategy advice.
5. The puzzle and…
6. The bidding auction. Nintendo sent these two mailings on December 10 and December 17, respectively, to a subset of the database: those showing strong interest in the game. These recipients hadn't just opened prior e-mails; they had either clicked through or even purchased. The idea was to get users engaged. The message was along the lines of, "Here's a great add-on, hope you enjoy it."
Success
Open rates were between 21 and 57 percent. Not surprisingly, messages five and six were highest (57 and 46 percent). The lowest open rate was message four, at 21 percent. The first three messages garnered 27, 25, and 36 percent, respectively.
CTR varied widely. Considering the content and who received the messages, you can understand why. It ranged between 4 and 85 percent. Message five, which was sent to recipients who already demonstrated responsiveness, was highest. Messages two and three came in at 9 and 8 percent, respectively.
You're probably wondering if this multi-message tactic turned subscribers away. It didn't. The unsubscribe rate was steady at well under 1 percent. The low was 0.04, the high 0.65 percent.
This study illustrates is a loyal audience will stay loyal if you provide relevant content. Nintendo, which knows how to compete in gaming, knows what makes a winner in e-mail marketing, too. Read more about this case.
Continue Reading